Main content starts here, tab to start navigating
Hours & Location
3601 Market St,
Philadelphia, PA 19104
215-310-9828
MONDAY - THURSDAY
11:30A - 10P
FRIDAY
11:30A - 11P
SATURDAY
4:30P - 11P
SUNDAY
CLOSED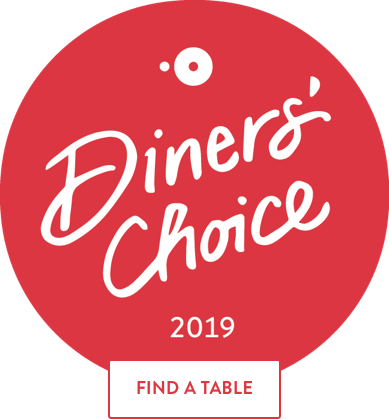 COME HUNGRY, COME OFTEN, COME TOGETHER - THE COMMON.
The Common, a restaurant featuring New American cuisine with Mediterranean influences, is now open at 3601 Market Street in University City, Philadelphia. The new restaurant is a collaboration between Chef-owner Patrick Feury and his partners Henry Chu, Kenny Huang and Michael Wei, the team behind Berwyn's beloved French-Asian fusion restaurant, Nectar.
The Common takes over the space previously occupied by the sleek, contemporary Asian restaurant, Danlu, which closed last June. The bi-level restaurant has been renovated to create a casual and comfortable atmosphere. These improvements include new lighting, greenery, ceiling fans, long communal tables made from mango wood trunks, and metal chairs made from recycled oil drums.
Rising two stories high from floor-to-ceiling is a gorgeous new mural from local artist Cesar Viveros, who has done extensive work with Mural Arts Philadelphia and has had his work showcased on buildings throughout the area. The second-floor mezzanine features "Love Sees No Colour", an original collage piece by Canadian artist Daniel Mazzone.
According to Feury, this welcoming environment will help the restaurant become a "meeting place that can be utilized in multiple ways during the week".